Successful Completionofthe DeakinShort-term Program
The short-term programcooperating with the Deakin University of Australiafinally came to a successful endon 22 Dec 2017. The closing ceremony was held in Room 108, Building 200on Suiyuan campus.The dean of the International College for Chinese studies, Mr.Duan Yehui and the vice dean, Mr. Shen Chongattended the ceremony, so did the teachers who have taken part in this short - term program for the past 6 months.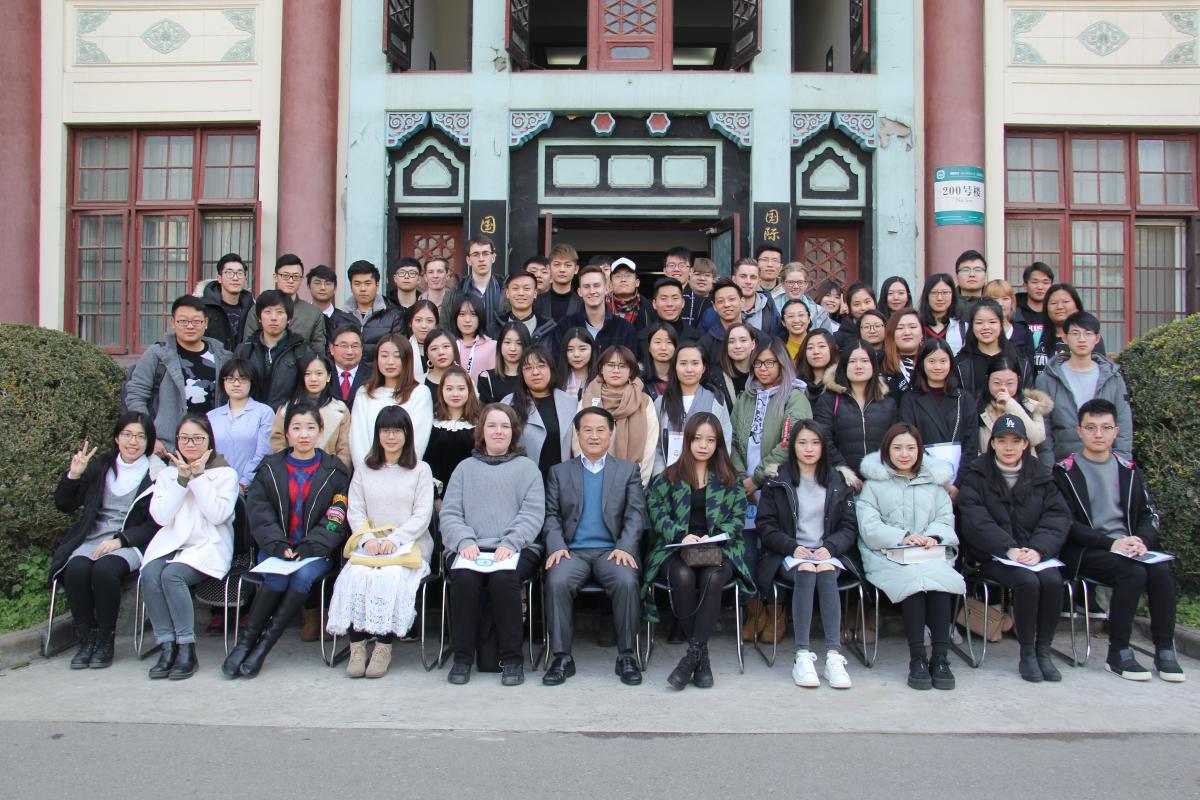 The closing ceremony was hosted by the vice dean, Mr. Shen Chong. Mr. Duan Yehui gave the send-off speech.On one hand, hesummarized the short-term study of the students. On the other hand, he affirmed their excellent performances in their studies and also showed his earnestly expectation and best wishes to the foreign students.
After that, an Australian student Zoe Kaufman, whose Chinese name is Zhang Jiangyi, gave a speech as the student representative in fluent Chinese. She told that all the students would never forget why they started and always remember their time in the International College for Chinese studies in Nanjing Normal University. What's more, she hopedthat theywould carry forward and spread Chinese language andChinese culture. Her speech won the applause from the teachers and the students.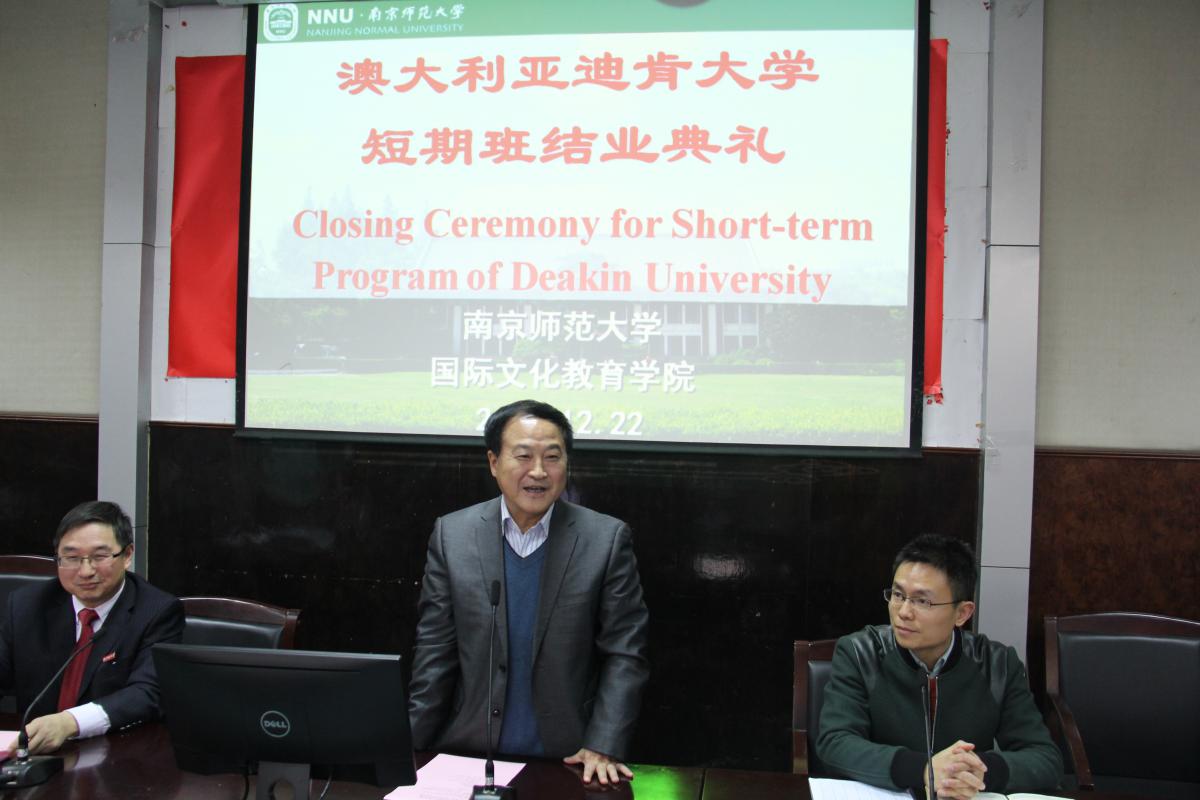 The Chinese student from Deakin University Wu Di said that returning to homeland once again made him feel amiable. The visit organized by the college not only enriched the experiencebut also deepened the national pride of every student abroad. In the end, Mr. Duan Yehui and Mr. Shen Chong issued a certificate of completion for each student.
With happy memories, the teachers and the students found it difficult to tear themselves away from each other. All the participants of the ceremony gathered at the entrance of the collegeand took a group photo. As a result, the ceremonyended successfully.