2018's New YearCelebration successfully held by the International College for Chinese Studies
January 08, 2018
|
By Written by ICCS, Huang Xiaoyi; Picture by Xinhua Daily, Yu Ping and ICCS, XueXiangyang
With full of harvest and joy, 2017 is passing.With full of hope and progress, 2018 is coming. On 22 Dec 2017, the 2018's new year celebration of the International College for Chinese Studies was successfully held in Yifang lecture hall of Suiyuan campus. All of the students and teachers of the college gathered together and welcomed the coming of 2018.The president of NNU——Professor Chen Guoxiangattended the party.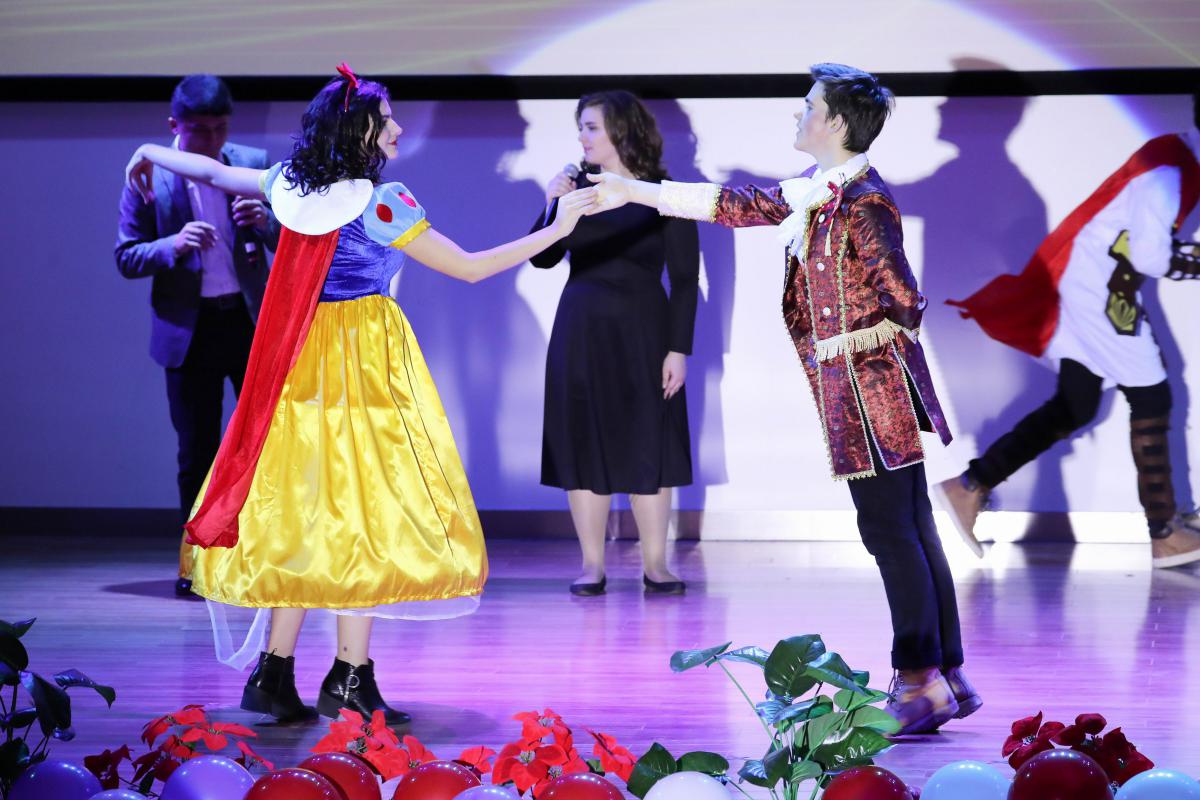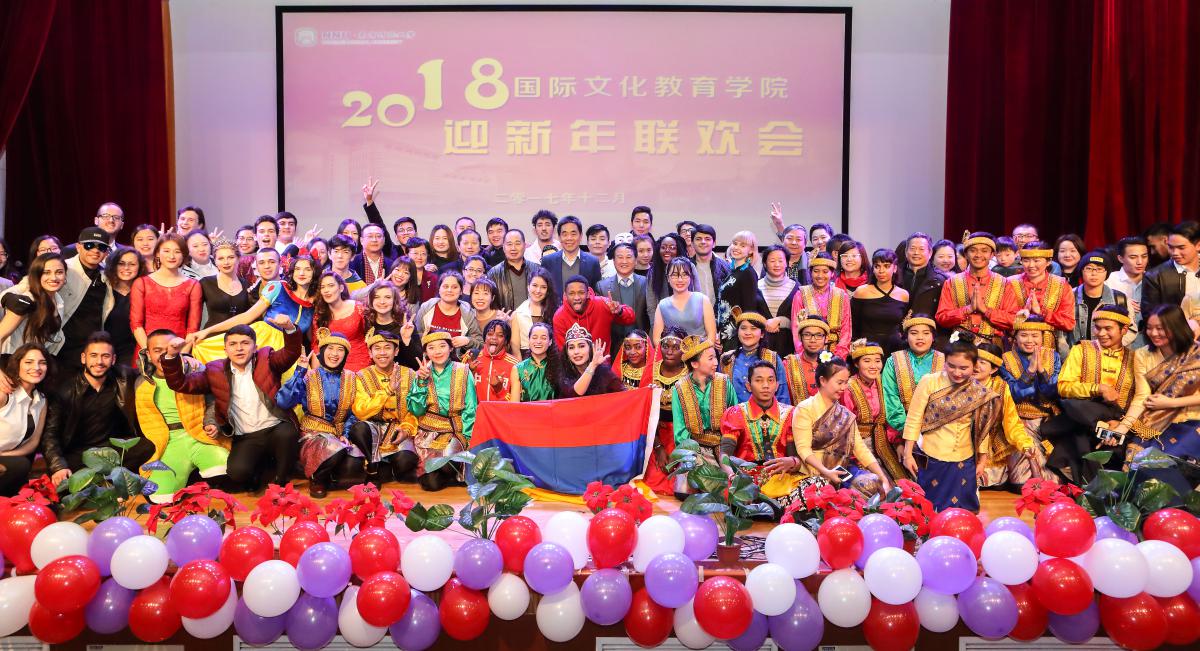 With four hosts——the Chinese undergraduate studentZhengLele, the CIS student who comes from Italy Ke Le, the preparatory undergraduate student from Serbia Mi Duo and the Chinese teacher from our college Zhu Lechuan's greetings, the party started. Professor DuanYehui, the dean of International College for Chinese Studies, firstly gave a brief review of the work and achievements of our college in 2017 and then gavethe new year's greetings to all the guests and the audience.
The wholecelebration had abundant contentssuch as dance, Wushu, singing, instrument performance, gymnastics,stage play and many other forms of artistic performances. Foreigners and Chinese, including students and teachers, were getting along with each other. They all showed their talents.Marina from Venezuela attracted the audience when she firstly appeared on the stage. The girl looked so shy that no one believed that she was good at Chinese Kong Fu. Her smooth and fluent Chinese Kong Fu, showing her profound martial arts skills, left the audience a deep impression.Foreign students from Laos and Indonesia also brought their own unique national dance to the stage. With the colorful traditional costumes and the brisk background music, "Nan Wang Laos" and "Saman" brought the audience to the real Southeast Asia——beach,palm swaying, sunset west...How beautiful the scenery was!Game and Karoloshowedin front of the audience like robots,one of them comes from Botswana and the other comes from Lesotho,whose common love for hip hop dance has always been their bridge of friendship. Their dance was so wonderful and their joints were so flexible. What was really surprising was the Xinjiang dance: "lift your veil", performed by two African girls. They danced so perfectly that all the audience thought they were as good asprofessional dancers. Except for the singing and dance, there were also lots of students who were good at sports, especially one foreign student——Miriam from Italy. She gave us the amazing ribbon gymnastics to show the extreme elegance of the sports. At last, all of the teachers of preparatory class sang a song "Family of love" together, pushing the whole ceremony to a climax!
This new year'scelebration was colorful and wonderful, which strengthened communication between students from different countries and refreshed the foreign students' understanding of Chinese culture. No matter where they came from, now in China, in NNU, they were welcominga new year at the end of the 2017. They definitely will work together with all the other students in NNU and set sail for a bright future!